Our Culture
At Supreme Technologies, we are not some big people with big egos. We are STians, and we are the people who tackle big challenges and are making a real impact on the future of technology while being our unique, fun, and authentic selves.
Dive Deep in an STian's life
The office starts whenever we want, along with sipping tea we start the problem solving journey for our clients. Lunch is whenever we want, break is whenever we want and no one to disturb after working hours. Along with the diverse teams the background of each employee is different so the chit chats are always interesting.
Build a more generous world
We have a bias towards action and execution and are willing to go the extra mile to see a job well done. We hold ourselves accountable for our actions, always striving to create a safe environment for better ideas.
Default to Generosity
When it would be easy to go low, we go high. We treat our customers, partners, our teammates, and our community the way we would want to be treated.
A Will to Win
We exhibit a solid will to win within the commercial center and in each angle of our Business.
Open Communication
Straightforwardness is the center of esteem of our own. Once you are clued into the internal workings of a company, you feel more possession which makes working together simple.
Transparent
We share information and ideas freely, ensuring that others can benefit from the things we learn through failures & successes.
We Promote Growth and Happiness
Our victory is subordinate upon the collective vitality, insights, and commitments of all of our group individuals.
We Genuinely care
We listen to, care for, and serve the assorted individuals central to our purpose: our representatives, accomplices, clients, shareholders, and business visionaries all over.
Pictures
that tells the story.
INSIDE SUCCESSIVE
Your Skepticism, Our Justifications
With us, Career growth is inevitable
In this Era, when people are jumping from space, growth should be like a vehicle moving on a expressway at top speed without any stops. As a part of the company you'll experience unparalleled career growth.
Meet the Supreme's Success Department
Maybe you know them as the HR department, but here at Supreme Technologies we know them as the Success Department. Because without a functional and efficient HR department, there will be no skills in the organization, and without talented, dedicated employees, there will be no business.
That's why the "Success Department"
Meet the ones who handle everyone
What about your seniors?
Our leaders motivate and inspire your Team Leaders and your Team Leaders inspire you. That's how the senior cycle works in the Supreme Technologies. What, were you expecting something different?
In Supreme Technologies, each new day is an opportunity for growth and improvement, thanks to a team of like-minded people and a leadership philosophy based on mutual respect and trust.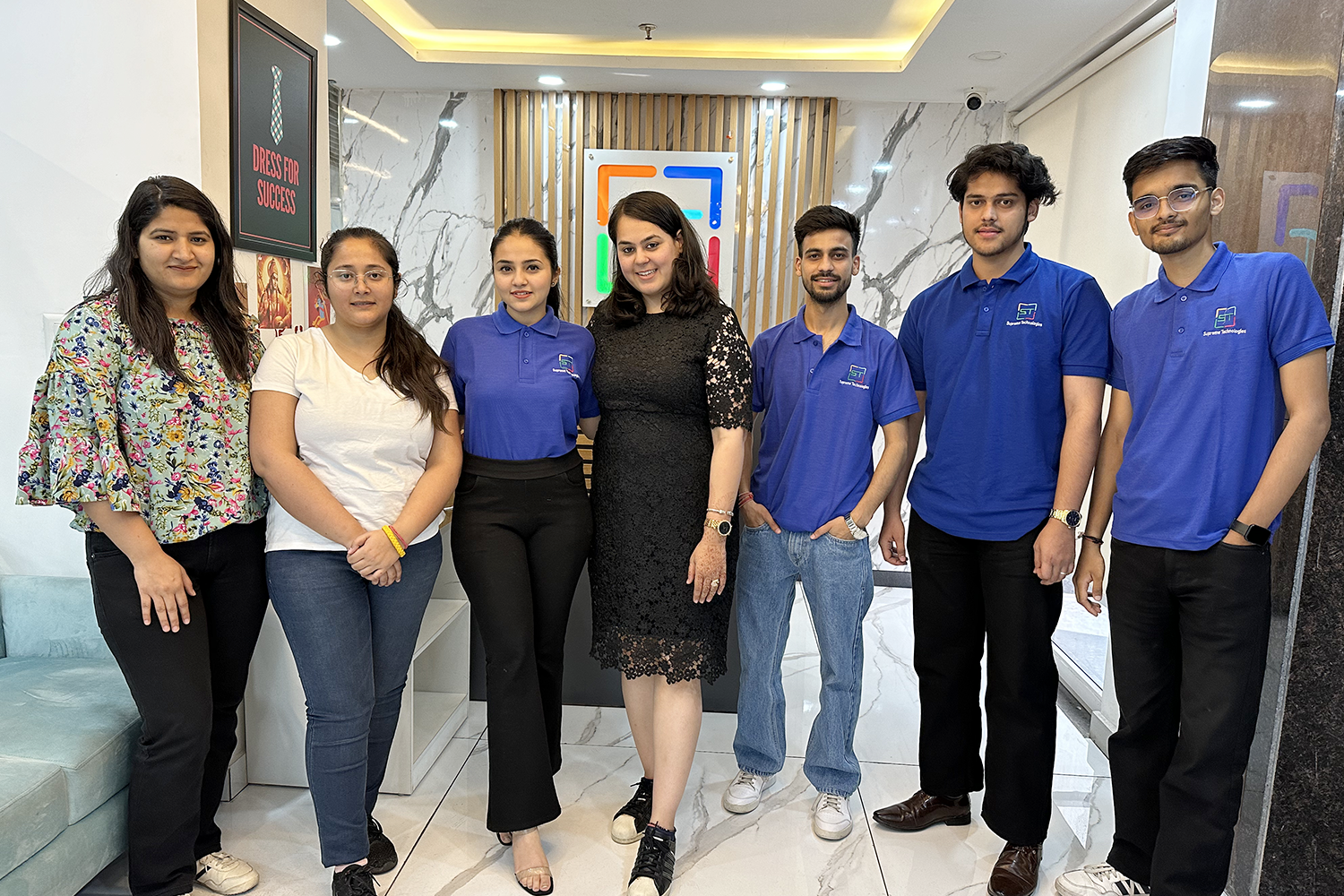 Your very first day at Supreme Technologies
A small welcome meeting with HR and then onto your new machine specially tailored for your business needs by the IT department. Welcome chocolate, a coffee mug, and a lot of hello's from your new colleagues.
After a brief introduction with everyone, sit at your desk and reflect that you made it to the right career path with the right pathmakers.
How are we making
growth possible?
Building the next big thing is a fulfilling experience, isn't it? Doing so without losing sight of the important details is what it's all about. Neither our remarkable achievements, nor the environment in which they are accomplished, nor the freedom to pursue your ideas to their full potential would be conceivable if Supreme Technologies did not have its remarkable culture.
Creating an inclusive and open culture, as well as a mindset that encourages experimentation and applied innovation, is how we achieve this goal. Working at Supreme Technologies means being a part of this culture on a daily basis and having an impact on it. Belonging to an innovative culture is what it means to be part of a team dedicated to maximizing human potential and creating new opportunities for individuals, businesses, and communities.
Events