Business Continuity
Supreme Technologies follows a systematic, methodical & transparent protocol that guarantees the flexible and smooth flow of business continuity management and total dependability. 
CONTENTMENT INFRASTRUCTURE 
Supreme Technologies is a dedicated IT solutions provider who can keep clients aware of all major events connected to the operation of the information infrastructure using Email2SMS-enabled mobile phones 24 hours a day, seven days a week 
RELIABILITY OF NETWORK SERVICES 
Failover is possible for main network services such as development, mail, DNS, internet access, and active directory servers. The backup of the Mail Server is maintained by two backup servers using Business Continuity Planning, assuring the mail service's continuity and consistency.   
DATA STORAGE SERVICES  
Servers run on industry-standard operating systems, and security patches are applied uniformly across the company's infrastructure as part of our Business Continuity Strategy. Changes to this uniform environment are constantly monitored. 
ANCILLARY CAPACITIES  
We as an IT Solutions Company use virtualization technology for development because it allows us to create a separate operating environment for each project, increasing the allocation of resources flexibility and effectiveness.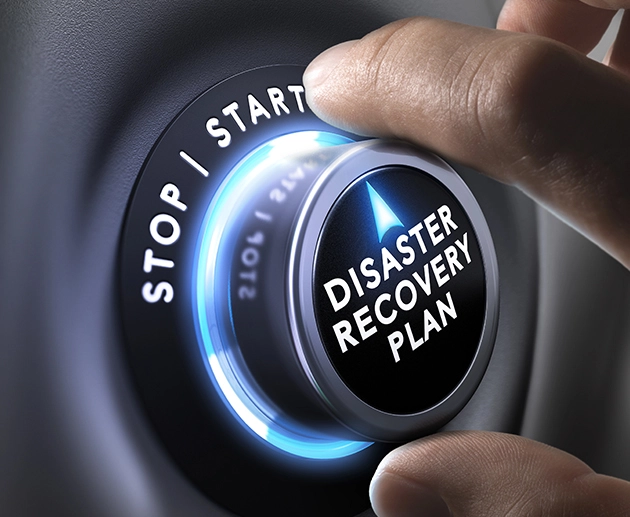 Supreme Technologies offers a disaster recovery program at all of its data centers, which includes data protection and other security-related activities, as well as data recovery methods for every data loss situation (e.g., hardware or software failure, computer virus, human factor, etc.). This software includes multiple aspects to lessen the likelihood of a single point of failure, including: 
Data is sent to different systems within a data center as well as to external data centers. 
Supreme Technologies runs a network of data centers around the country to provide service continuity in the case of a disaster or other occurrence in a single location. 
Distributed Data Centers

Data Replication
Disaster Recovery Plan

Fail-Over Locations
24x7 Administration