About Us
Supreme Technologies has been providing the best IT services since 2013. Delivering outstanding solutions, Establishing Custom software development, Software Solutions, Applications, and digital transformations. We provide IT consulting services with custom software development solutions. 
500+ STARTUPS REFORMED INTO 100 PROSPERITY COMPANIES
From IT services companies to custom software solutions, we work in every aspect of business technology services.  
We leverage our large knowledge base to deliver solutions that meet customers' needs, business and budget expectations.
ORIENTATING WITH 20 DIVERSE COUNTRIES
AND CONFIDENT FEEDBACK FROM OUR CLIENTS 
50+ PROFESSIONAL ENGINEERS AT YOUR SERVICE 
Supreme Technologies provides a pool of over 50+ IT specialists to choose from, whether you require a top-notch specialist with specialized knowledge or a team with diversified technological abilities and domain understanding.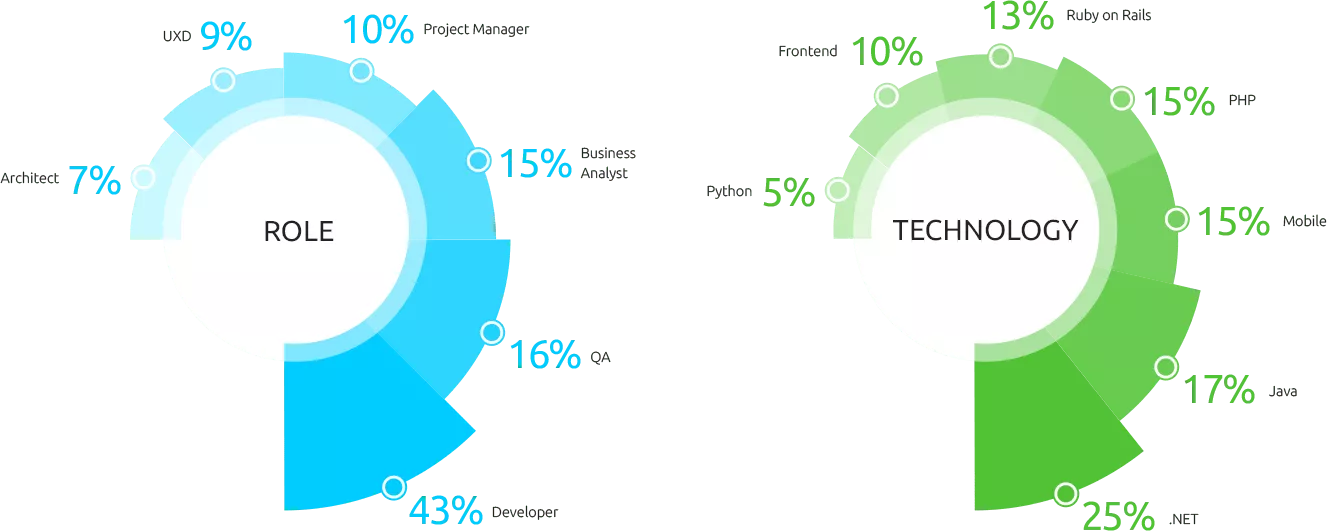 One-Stop Merchant
We can handle all the combinations of requirements formulation, user experience design, coding, architectural design, testing, and validation, as well as product maintenance and support. 
A Secretive Approach 
We thoroughly examine each customer's issue. Depending on the project specifications, we use a team of specialized business analysts to assess and comprehend the aims of clients and the need to discover a solution that meets their needs. 
Excellent Quality 
Each project at Supreme Technologies is overseen by a dedicated quality assurance team that keeps track of all project operations and outcomes at every stage of development. 
Full Pellucidity
We provide our customers with technological solutions that offer genuine value to their businesses. It's obvious that the success of our customers determines our performance. 
We deliver technology solutions to our customers that add real value to the enterprise. It's easy to understand that our performance is calculated by our customers' success.
report the exceptional quality of solutions delivered.  
notice the willingness to meet the needs of customers. 
praise the competency of employees. 
of our clients suggest us to their business associates.  
expresses added value obtained.
GRASP CLIENTS' REQUIREMENTS
Each customer case is carefully analysed to recognize the expectations and goals of the customer and provide a reliable and successful solution. To direct customers to informed business decisions, we evaluate all possible choices and offer professional advice.
PROVIDE MAXIMAL VALUE
We are committed to bringing full value to our customers at Supreme Technologies to help them succeed in a rapidly evolving and demanding business world. Our core corporate values derive from the understanding that our success is related to our customers' success.
ASSOCIATE WITH CLIENTELE
We go the additional mile to become long-term, trusted partners of our customers. Our objective is not only to provide professional solutions and services but to become a true partner in technology, committed to meeting today's consumer needs and supporting tomorrow's growing business needs of consumers.