Careers at supreme
We at Supreme Technologies make sure that no employee is gone without any growth. Growth is considered one of the important aspects of work in an employee's life. We want you to grow with us.
Getting a job is easy, but getting a job in a career-oriented company is hard these days. Supreme Technologies keeps the life and growth of its employees on top for their betterment.
Long-Term Career Paths
People-Oriented Leadership
Positive Work Culture
Why Supreme Technologies?
Taking business to all new heights since 2014.
Since 2014, Supreme Technologies has been taking its clients and their business to all new heights of profit by developing all-new websites, applications, and software and providing them with many more services for the success of their business.
Supreme Technologies Growth over the Years
From 2 employees at the very start to a team of 60+ employees, Supreme Technologies has come a long way from 2014. We started with the Full stack Development team of 2 and now we have the solution to most of your IT-related problems with our teams working on SCO, Digital Marketing, QA, .NET, PHP, Laravel, and many more technologies just for your business.
You matter
In Supreme Technologies, everyone plays a vital role in any project we are working on; your presence is felt from day one, and you will always be present with us till the end of time. No team is at its full potential without the presence of one team member in it. We work according to our expertise, and taking risks is not our cup of tea as we cannot compromise with our client's business.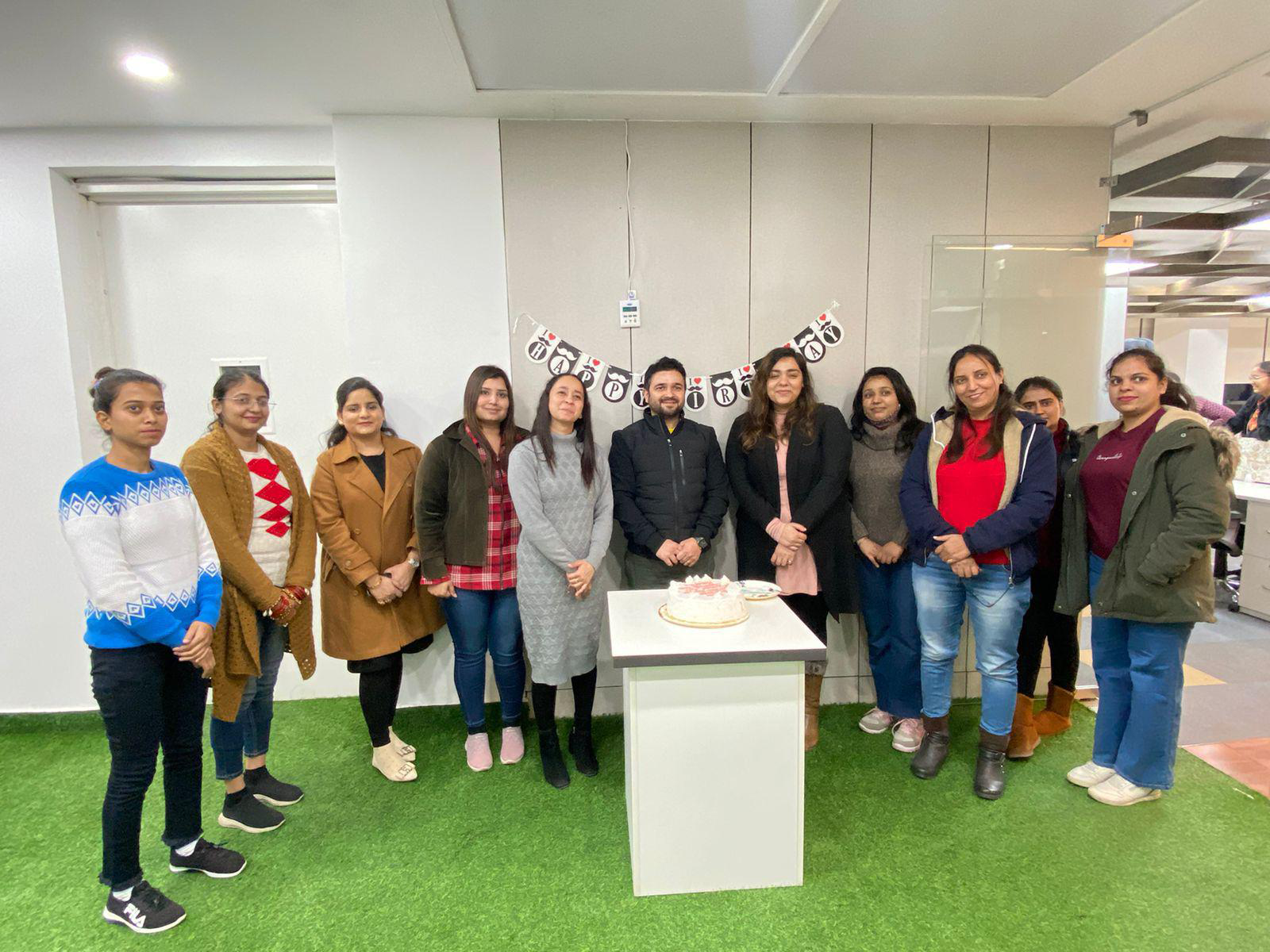 Our Culture
As quoted, "Alone we can do so little, but together we can do so much" is how Supreme Technologies works. We create an environment for teamwork for our employees to grow when they learn from our experts in every field. We work for our employees' happiness, empower them, and give them the liberty to work on their skills and projects. We keep our employees happy and value them for their work so they would be productive with the quality and quantity of work they do.
We empower our employees to work more, achieve more, and stretch their possibilities.
We recognize and celebrate the accomplishments and the hard work of the team members, which in return motivates them to work more and work better.
We don't let any of our team members get stuck at a certain point in the company. At Supreme Technologies, we work as a team, and if any member gets stuck in a task, other team members always stand up for their assistance.
We fold up our sleeves and get to work in our best work mode to give the results that would suit perfectly for the client's business.
We have a team for every technology we deal with. We have experts in our team who lead the team to its ultimate goal.
Each project has to go through an analysis program in which we analyze the setbacks and the benefits of the work we have done to give the best result to our clients.
Welcome to Supreme Technologies
The following are rewards and the perks our employees get to work efficiently:
Outstanding health and wellness benefits
Bonus eligibility for all employees
Beautiful new corporate office in Mohali, Punjab
Employee Referral Program
Living Our Values
Every last Friday is Fun Friday
Flexible schedule, so no traffic rush
Skills enhancement training by industry experts
Paid time off to boost employee productivity
Annual trips to blow off steam
Lifestyle Perks
12 weeks of fully-paid parental leave
Teams meet twice a week
Flexible vacation policy
Inhouse tea or coffee provision
Lifestyle Perks
Medical coverage
Pamper yourself with monthly spa discounts.
Doctor on Call
Monthly Cricket/football Tournaments